Explore
15 careers that require 2 years of school or less
Diploma and certificate programs get you into the working world faster.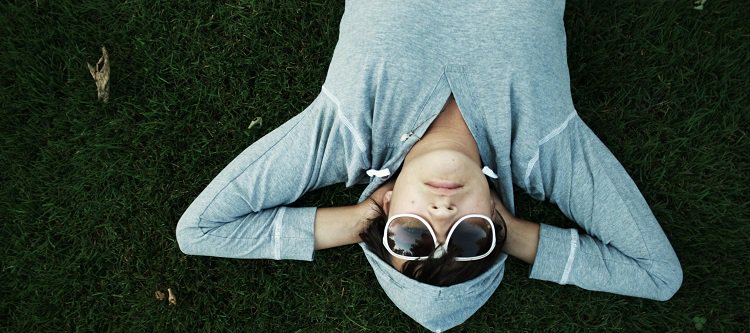 I get it, not everyone loves being in school. Unfortunately, many people think that in order to have a successful career you have to spend years and years studying at university. Sure, many traditional careers (think doctor, lawyer, architect, or engineer) require a lot of schooling (4-8 years, sometimes more), but you might be surprised to learn that there are many careers that don't require more than 2 years of post-secondary education after high school. 
When I was in high school my parents and teachers mostly talked to me about four-year degrees I could get at a university. I didn't really know about my other options, and felt I was expected to go to university, so I went. I've now been studying at university for six and a half years, and in the end I'll have earned two degrees: a Bachelor of Arts and an After Degree in Education.
By contrast, the idea of sitting in a classroom for 4+ years turned my younger sister off of going to post-secondary all together. It wasn't until she discovered that she could complete a two-year diploma program that she chose to go back to school. She ended up taking a two-year program she loves: the Architectural Technology diploma at SAIT. Now, she'll be graduating in June, the same time I'll be graduating from university.
My sister was able to take a few gap years, upgrade her high school courses, and completed her diploma program in the same time it took me to get my two university degrees.
If you're not interested in spending 4+ years at university, check out this list of careers that require two years of post-secondary education or less. Keep in mind that this is just a sampling of the opportunities out there.
Alternatives to Traditional Career Paths that Require Lots of Schooling
These alternative career paths involve similar duties to traditional careers like doctor or lawyer, offer good wages, and require significantly less education.
You could take this program: Architectural Technology Diploma at SAIT
Duration: 2 Years
Similar to: Architect
Do you enjoy the idea of designing buildings, inside or out? In this role, you could be assisting architects, working with clients, and designing projects for a variety of buildings.
You could take this program: Electrical Engineering Technology Diploma at Red Deer College
Duration: 2 Years
Similar to: Electrical Engineer
Electrical engineering technologists engineer and design power, lighting control, and communication systems alongside other technologists and engineers.
You could take this program: Paralegal Diploma at Reeves College
Duration: 2 Years
Similar to: Lawyer
In this career, you would be able to do independent legal work under the supervision of lawyers such as drafting legal documents, conducting searches, attending trial proceedings to assist lawyers with document management and retrieval, interviewing witnesses, and related administrative duties.
You could take this program: Practical Nurse Diploma at Medicine Hat College
Duration: 65 weeks
Similar to: Doctor or Registered Nurse
LPNs, as most people in health care refer to this type of nurse, work in a variety of health care roles and have a wide range of responsibilities including assisting with patient care, educating the public about good health practices, and participating in research activities. LPNs can work in hospitals, clinics, schools, or other health care facilities.
You could take this program: Early Learning and Child Care Certificate at Blue Quill First Nations College
Duration: 43 weeks
Similar to: Social Worker
Child and youth care workers work with young people who might be temporarily housed in government, private, or group homes, or treatment centres, and often work with psychologists, social workers, recreation therapists, teachers, and other professionals. Duties may include implementing strategies, daily planned activities, individual and group treatment plans, and engaging with youth and families. This is an important job that could have a profound effect for the youth and children in your care.
You could take this program: Educational Assistant Certificate at Keyano College
Duration: 1 year or less
Similar to: Teacher
Educational assistants support students alongside a multidisciplinary team of teachers, principals, social workers, psychologists, and other professionals, often working with students who may have special needs in the classroom and other settings. These assistants make school feel like a safe place for students, offering a helping hand and a friendly face!
You could take this program: Animal Health Technology Diploma at Olds College
Duration: 2 years
Similar to: Veterinarian
Animal Health Technologists provide assistance to veterinarians. They care for animals, perform medical procedures, and provide customer service for pet owners. This job is great for anyone who wants to help animals in need!
Other Careers that Require Two Years of Schooling or Less
You could take this program: Cardiology Technologist Diploma at Stenberg College
Duration: 2 years
In this role, you would work with doctors, nurses, and other specialists to diagnose and treat people with heart conditions. In this program, you would learn about the electronic monitoring equipment needed for the job and about procedures, conditions, and patient care.
You could take this program: Film and Video Production at SAIT
Duration: 2 years
In this role, you would be in charge of arranging everything that needs to happen to produce film and video! This includes initiating the idea for a film, obtaining rights to a script, hiring staff, managing a budget, and seeing a production through to completion.
You could take this program: Baking Certificate at NAIT
Duration: 1 year or less
If you enjoy baking and eating sweets, this is a great career for you! In this career, you would make delicious cakes, pies, and other pastries. You also get to on-the-job training as an apprentice—great for people who learn best with hands-on opportunities.
You could take this program: Therapeutic Recreation Diploma at Lethbridge College
Duration: 2 years
Ever felt better about life after doing some recreational activities? Recreation therapists work with patients and clients, many of whom have illnesses or disabling conditions, to increase their independence and participation in leisure activities. In this role, you would work with psychologists, doctors, physical therapists, and social workers.
Interesting Programs You've Probably Never Heard of
Here are a couple super cool post-secondary programs that you maybe never knew you could take! These programs are available at specific post-secondary institutions, and can all be completed in two years or less.
Duration: 1 year or less
Yes, this is an actual career! This job primps and primes racehorses for the big day! Learn to brush, clean, and braid horses in this one-year program at Olds College!
Duration: 1 year or less
There are many museum, galleries, and cultural organizations that could use the expertise of an Arts and Cultural Manager. In this role, you could do marketing, fundraising, event planning, and more while exercising your passion for art, music, and culture. If it's your dream to pursue a career in the arts and keep them in Alberta communities, consider this program at MacEwan University!
Duration: 2 years
What could be better than gaining the knowledge and experience needed to be successful with the craft beer industry? Here you could research and develop your own recipes, learn marketing and entrepreneurial skills, as well as the technical and analytical skills needed for Brewery operations. Drink up!
To discover more exciting career paths and post-secondary programs that take two years or less to complete, visit OCCinfo!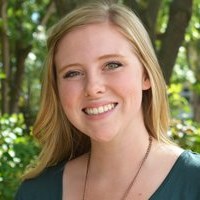 Education
University of Lethbridge
I got pretty involved at my school and made a lot of friends that way, whether from joining a club or attending campus events.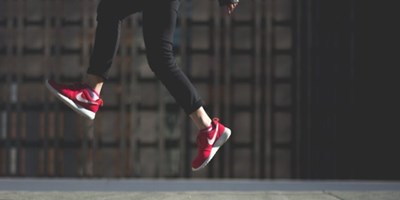 I recently received a very frustrated phone call from my sister regarding her new job, and I think there's a pretty valuable lesson to be le…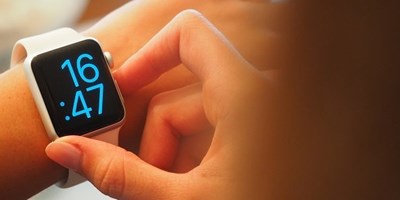 Not so long ago, in the frozen city of Calgary, Alberta... a young man awakens to find that time moves faster than he had every imagined. Th…