Explore
10 ways to be a change-maker
Things you can do to make a difference in your school and community.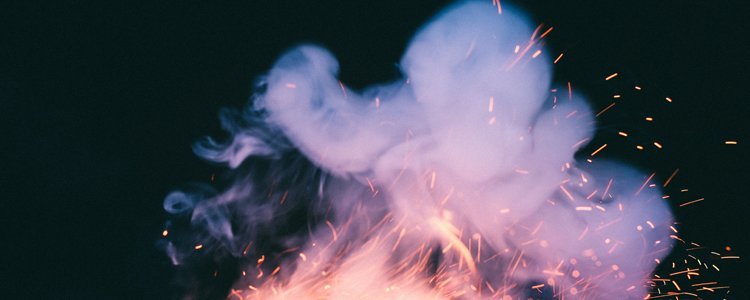 Have you ever come across something so ridiculous, so awful, or so frustrating that you've asked yourself "WHY IS THIS A THING!?" This happens to be one of my most-used phrases—usually provoked by an encounter with something that really grinds my gears.
Maybe it's the injustice of being knocked out of the air by Wario at the last jump of Waluigi Stadium and denied your first-place victory. Perhaps it's fake banana flavouring. Maybe it's your school cutting 28 classes and forcing you to completely rework your schedule 3 days before Christmas holidays. Perhaps it's attending the only post-secondary in Alberta the makes students pay for gym memberships.
I'm sure you can think of plenty of things you'd like to change, or rules you think are unfair. This post is about recognizing your ability to be a change-maker. It's about identifying how to get involved and make a difference at your school and in your community; because change begins with individual action.
Rather than feeling powerless in the face of injustice, inequality, ignorance, inefficiency—know that there are always things you can do to make change happen.
10 Ways to Make a Difference in your School and Community

Run for Student Council
When you think of student council the first thing that may come to mind is elections and popularity contests, but you don't have to win the race for student council president to have an impact. There are various roles to fill on student council, including that of a student advisor who connects with students and faculty to share information and offer advice. For instance, faculty may want an insight into what issues students are facing. Alternatively, students may seek out support from student advisors. I'm involved in student council at Red Deer College, and part of my role is to meet with faculty and staff of the Donald School of Business and offer a voice for the student body.


Be a Student Ambassador
As an ambassador you represent or promote an organization or cause that you believe in. For example, I'm a Learning Clicks Ambassador and also a student ambassador at Red Deer College. As a student ambassador, I represent my school in the community through various volunteer opportunities. In both these roles, I get to talk to people about organizations that I'm passionate about, and share my knowledge and experience.


Volunteer
Volunteering is a great way to make an impact, and it's also very personal thing. What will interest you may not interest someone else, so take the time to find volunteer opportunities that align with your interests and passions. That way, you're more likely to be motivated to participate, and motivation is crucial to making change happen. You can learn more about the impact volunteering can have on your own life here.


Become a Camp Councilor
Who doesn't love summer camp! As a camp councilor you get to be a role model for younger kids, which is an incredible opportunity for generating change. By modeling certain behaviors and being a mentor to others, you can encourage a new generation to build their confidence, try new things, or treat others with kindness and respect.


Coach a Team or Be a Tutor
Is there a particular sport you love, subject you excel in, or skill you possess? Why not use your knowledge and skills to help others—this looks amazing on a resume and is gold in a job interview. Plus, as a student you're likely more relatable than a teacher or a coach; just like how Learning Clicks Ambassadors are better at talking to students about post-secondary options than some random corporate guy would be.


Perform Random Acts of Kindness
Something as simple as smiling at people, holding a door open, or buying a coffee can make someone's day. Who doesn't love to smile? You've heard of "paying it forward," right? Being nice to each other sometimes feels like a lost art, so do a good deed and see how it changes people's attitudes.


Share Your Story
Create a blog or a website, find a social media platform to connect with others, write for a local newspaper, do some public speaking or performance art, or simply be open to talking to people and sharing your story. You may be surprised at the things you learn and how you can grow just by swapping stories. There is real power in story sharing.


Become a Leader
Take a leadership class, stand up for someone or something, take action, show initiative. Being a leader is about purpose and supporting others, so find something that matters to you and figure out how you can contribute to the cause. If you truly believe in something and speak of it with passion and purpose you'll find people that share that passion and purpose.


Find Your Voice
Talk to your academic advisors, student advisors, student council, guidance councilors, your favorite teachers, the principal, your mom, and anyone else who will listen—voice your opinions, share your convictions. Support others who are trying to be heard. Like to write? Contribute to your campus/community newspaper. Your voice matters.


Believe You Can Make a Difference


Some things may cause controversy and people might tell you not to bother, but chances are these things are worth fighting for. Seek out inspirational stories of other people who have stood up for their beliefs and made positive change. Believe in the power of small, grassroots action to ignite change. Sure, there are some things in this world that won't change without a pretty big fight, but it can be done (for example, it's no small feat to change federal legislation, but gay marriage is now legal in all 52 American states). Stay tuned for my upcoming blog post on the power of believing in yourself!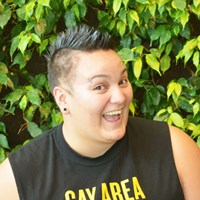 Business
Red Deer College
Don't go to school because people tell you to. Go to school to reinvent yourself and become who you want to be.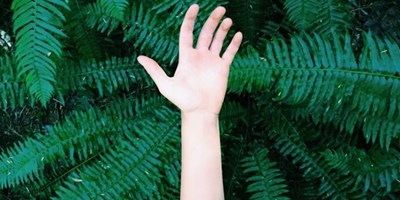 What is normal? Normal is what society tells us is expected of us. Normal is a sum of averages. And normal isn't very fun. Chances are you—l…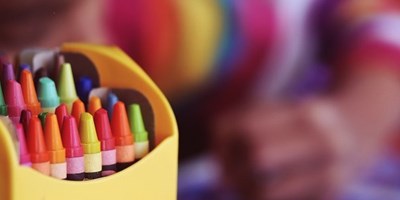 Some of the most valuable and rewarding experiences I've had during my post-secondary education have come out of volunteering. I've learned …