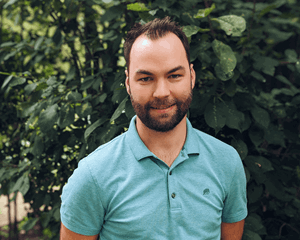 Institute

University of Calgary

Program

Geology

Region

Calgary
In high school, choosing a career path was difficult as I had to simultaneously balance being a student and a hockey athlete.
Though I was born in Calgary, I spent the first half of my life living in Edmonton before returning to Calgary at the start of high school. Growing up I always loved sports; I'll never forget all the memories of dragging my parents to hockey practice at 6:00am on a Saturday, or the make-shift hockey rink my dad set up in the backyard for a couple of winters, which led to a broken house window and the end of my backyard hockey experience.
My parents were always very supportive of my athletics, and my mom also insisted that I take piano lessons so I'd be more "well-rounded." After a few years the piano lessons turned into guitar lessons—and those years of music are ones that I'm very thankful for because school can be very stressful sometimes… actually all of the time. Having the ability to play guitar really helps me calm my thoughts, so thanks Mom. 
Truth is, school was never really a priority for me. My focus was always on hockey, and my decisions as a student reflected just that. On the bright side, my hockey career had earned me a number of scholarships that would ultimately help pay for much of my post-secondary education. But when the time came that I chose to attend school over playing hockey, I was left asking myself "what do I do next?"
Moving into post-secondary was initially kinda scary for me because I was just an average high school student with absolutely no idea what my academic interests were or what I wanted to do with my life.  
Thus began my post-secondary experiment… Mwahahaha!
After being accepted into the Faculty of Science at the University of Calgary, I started working towards a degree in Natural Sciences since it was the first program made available to me, and it sounded interesting. Since then I've given each of the Geology, Geophysics, and Engineering programs a try, but guess where I am now? Back studying Natural Sciences, because it took me getting a taste of that many other programs to decide what interested me the most. 
Entering the final year of my Natural Science program, and nearing the end of my post-secondary years, it almost feels surreal. I look forward to searching for a career in the real world, one which hopefully places me out in the field, potentially doing geological surveys or becoming a forensic investigator.
I'll always remember the times of adversity and hard decisions I've had to make over the eight years it's taken me to graduate, but for the first time in my life I'm excited to see what the future holds with my degree behind me!