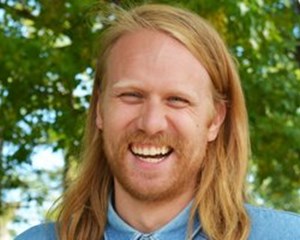 Institute

University of Alberta

Program

Arts

Region

Edmonton
It's ridiculous how much fun I've had through campus rec: rock climbing, volleyball, yoga, spin, pilates, dance, the list goes on!

What's in My Bag?
Which one item do you think you couldn't live without?
I could probably live without all of them.


Is there anything missing from this picture that is usually in your bag?
Nothing exciting, the cords and cables that go with their respective electronic counterparts.


What is the most cherished item in your bag?
Well, technically not in my bag, but given I made it I would probably have to say the bag itself.


If your bag had a name, what would it be?
It doesn't. It wouldn't. But my bikes are named Endless Summer, Rocket, and Apollo. Dreamrider and Priscilla Queen of the Desert are the ones that got away.


Which of the items in your bag would you recommend other students always have on hand, and why?
Hmm... Maybe a water bottle? Because hydration is key and plastic water bottles are terrible. TERRIBLE! Also, don't buy a laptop. Save your money and use the computers at school.


What item from your bag would your friends say represents you the most?
Again, probably the bag itself. Or my ballet shoes? Cause I'm wild like that.


Be honest, did you add any items to your bag to make your profile seem more interesting/cool?
Busted! I definitely don't slug my AKAI midi keyboard around with me, but I was trying to capture the music playing aspect of who I am.


If you could trade bags for a day with another Ambassador, who would you choose, and why?
Definitely Dylan. His bag seems like it would be a lot lighter.