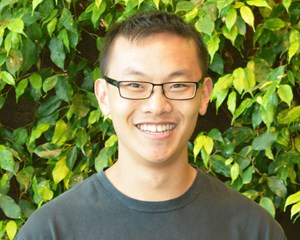 Institute

University of Alberta

Program

Engineering

Region

Edmonton
I wouldn't have believed you 4 years ago if you told me that I'd come out of my shell and study abroad in Germany and Montreal.
Although sometimes I wish I could say I'm from somewhere more exotic, I was born and raised in Edmonton. Growing up, I was pretty introverted and spent more time reading at home than at the gym (still true, I don't lift). I did get my reps in though by carrying my various band instruments to and from school (tubas are heavy).
As a kid, I figured I wanted to become a doctor because I looked up to my brother and that was his dream. As a slightly bigger kid though, I realized it's also cool to have your own unique aspirations and to chase those. So in junior high and high school, I toyed with a lot of different ideas of what I wanted to do in post-secondary – teaching, psychology, social work, biology, maybe even a certificate in audio production.
Ultimately, I settled on engineering at the University of Alberta. I knew I liked math and science and that engineering was a great option for people like me who were interested in how technology works. But to be honest, it wasn't like I had a burning passion engineering, or that I even wanted to be an engineer for the rest of my life. In fact, I hadn't really thought too hard about my decision at all! It just seemed like it would lead to a decent career which would involve science in some way and I was okay with that.
I sort of lucked out in that I eventually developed a passion for engineering through my amazing university experience. However, not all of my friends ended up finding out that engineering was for them. Some transferred to other programs after a year or two, some ended up finishing the degree but realized they'd be happier in education or public health instead.
Some people might say they 'wasted' a few years by transferring to another program, but I don't really think so. You can never really waste life experience. It's okay to choose to do one thing in high school, do a year of it, and then realize it's not for you. I think figuring out what you don't like is just as important as figuring out what you do.
I'm having an awesome time in university. There are a lot of great student clubs to take part in, such as Engineering Without Borders. There are a ton of opportunities on campus to do different things. My time at university has helped me become more outgoing and a little more adventurous. A couple summers ago, I studied abroad at a university in Germany and got to travel a bunch in Europe – it was an incredible experience that I would have never imagined having even just a few years ago!