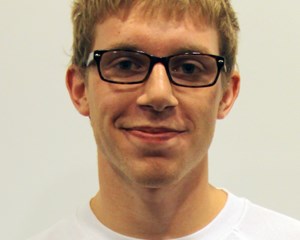 Institute

University of Lethbridge - Canadian Centre for Behavioural Neuroscience

Program

Sciences

Region

South
Rock climbing on campus is the best! Early in the morning when no one else is there, you get the entire place to yourself!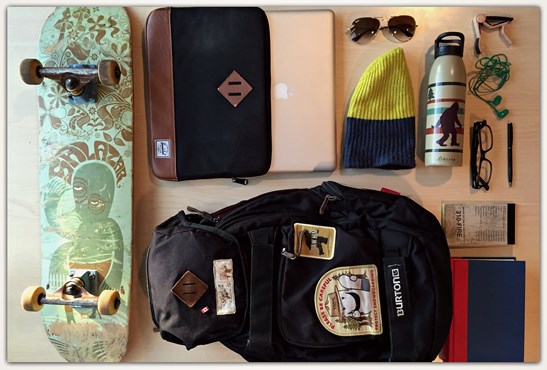 What's in My Bag?
Is there anything missing from this picture that is usually in your bag?
Yes… food for sure. And Deodorant.


Which item do you think you couldn't live without?
My headphones. I got them wet the other day and had to go straight to the mall to get a new pair!


If your bag had a name, what would it be?
James. His friends call him Jim, and he's mellow, low profile, with a dash of svelte gangsta.


Which of the items in your bag would you recommend other students always have on hand, and why?
A notepad, to keep track of important stuff. A beanie, since you never know when you'll leave your keys in a chem lab locker. Headphones, because listening to YouTube videos out loud in the library is super annoying.


What's the most cherished item in your bag?
The book—it's one of my favourites: On the Move by Oliver Sacks. But there's always a different book in there, and they would all be my most cherished item.


What item from your bag would your friends say represents you the most?
As much as I'd like them to say that the skateboard or the capo does, it's probably the book. I don't skate nearly as much as I used to… replaced by reading I guess.


Be honest, did you add any items to your bag to make your profile seem more interesting/cool?
I don't usually walk around with a capo in my bag, though I wish I could take a guitar everywhere. And I don't keep a skateboard with me all the time (sometimes I leave it in the car).


If you could trade bags for a day with another Ambassador, who would you choose, and why?
I would choose Stefan's bag, because he's hilarious.