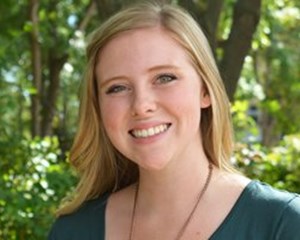 Institute

University of Lethbridge

Program

Education

Region

Calgary and South
I got pretty involved at my school and made a lot of friends that way, whether from joining a club or attending campus events.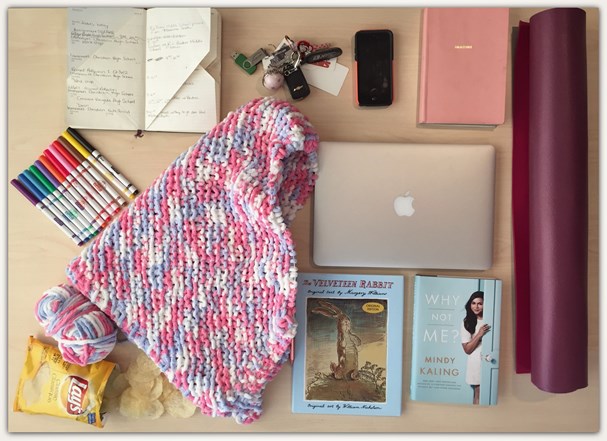 What's in My Bag?
Which one item do you think you couldn't live without? 
A warm tumbler of earl grey tea with lots of milk! It's not often that I don't have one in my hands. In fact, that's probably why it isn't in the picture: I was probably drinking it instead. I drink 4 - 5 cups a day!


Is there anything missing from this picture that is usually in your bag?
My headphones. I don't go anywhere without them and yet, somehow I forgot to include them. I listen to music all the time. When I'm studying, when I'm working out, when I'm preparing lessons (I'm a student teacher), when I'm in the car.


Which of the items in your bag would you recommend other students always have on hand, and why? 
I couldn't stay organized without my notebook which I use to write down reminders, to-do lists, grocery lists, ideas for lessons, blogs, etc. I also need my daytimer. I realize my phone and laptop have notepads and calendars but I prefer physically writing things down.


Did you add anything to the photo that you don't normally carry around?
The markers and my favorite children's book. They symbolize a huge part of my life and my goal of becoming a teacher. I read children's books much more often than grown-up books and find ways to weave them into lessons.


What item from your bag would your friends say represents you the most?
Maybe my yoga mat? I started doing yoga as a way to deal with my stress and frustrations. Yoga has taught me so many breathing exercises and poses that I use to calm myself or bring up my energy. I even use some of my yoga in my teaching which has been really cool because it feels like me.


If you could trade bags for a day with another Ambassador, who would you choose, and why?
That's hard to say! One thing I loved about this project was seeing how different everyone's bags were. We all work together, we are all in post-secondary, and yet, our differences really shine through.