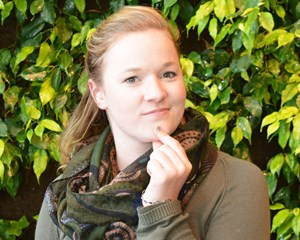 Institute

University of Calgary

Program

Social Work

Region

Calgary
Medicine or mental health? In undergrad I got a combined degree, and now I'm a Master's student doing what feels right for me!
I was born and raised in Alberta, where I was home-schooled until grade 6. As a kid I loved music, making things with my hands, and playing soccer. From a young age I always wanted to become a Doctor. For a while I considered being a Forensic Investigator (think CSI), but I came to realize that I didn't want to be on the "discovering" side of things, but rather on the "fixing" side of things. So after high school I set my sights on university—I wanted to go to medical school.
After moving to Ontario for university I quickly discovered that the distance was too much for me. Seriously. After 11 days at school in Ontario I grew physically homesick and got on a plane back to Calgary. Fortunately, I'd also applied to the University of Calgary and by some miracle was able to enroll 2 weeks late. Needless to say, I had a rough start.
Transitioning into post-secondary was also tough because I no longer spent every day with my special needs brother Kyle. He uses sign language to communicate, so in addition to being his little sister I took on the role of advocate, protector, communicator, and interpreter throughout our childhood. To this day Kyle remains my biggest hero, so I had a hard time leaving him.
Despite the challenges I've faced in university, I've also had great successes. At the end of my second year I was diagnosed with generalized anxiety as a result of trauma, for which I was provided the support and services I needed to perform better academically. I've been able to boost my grades significantly and I've received over 10 scholarships to help pay for my education.
When my parents moved to South America, I found a new sense of family by getting involved in student associations and volunteering in my community. The experiences I've had in university have led me to discover a new passion: children's mental health. Now I'm one year in to my Master's in Social Work, and I'm still not sure if I'll pursue Medicine. The great thing about post-secondary though, is that I know I've got options.