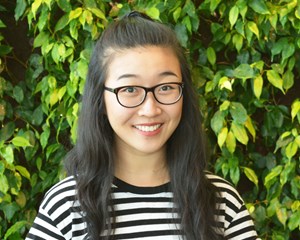 Institute

University of Alberta

Program

Sciences

Region

Edmonton
I juggle commitments to my many different passions, and am a huge proponent of pursuing your interests through extracurriculars!
I come from a first-generation immigrant family; I was born and raised in Xi'an, China until the age of 4, when my parents decided to move our family to Canada in pursuit of a better life. However, within the first year of landing, I returned to live with my grandparents for a year while my parents stayed to establish a steadier path to the life they came here for.
That year really solidified my life's course. My grandmother, then a senior anesthesiologist, opened my eyes to the wonders of biology and medicine. Inspired by her career, I knew early on that I wanted to pursue post-secondary; so I set my mind to being a good student.
I went to an academically-oriented high school where it was assumed that we'd all go to university and take the most streamlined path to our goal professions. I didn't want to limit myself to focus exclusively on academics—so I set my mind to pursuing my interests and getting involved in extracurricular activities.
I dabbled in debate, dance class, orchestras, French, painting, etc. I loved each one in different ways, but I'd say my most important venture was into the world of volunteerism. I got to interact with others and hear their stories, which encouraged me to expand my interests from an exclusive focus on sciences towards humanities and social issues.
In post-secondary I became involved in student clubs, found amazing professors and mentors, and joined a students' union supportive listening service. Every step of the way has brought me closer to people from different walks of life. Every step has been a renegotiation of my identity: who I think I am, who I want to be, and what I can offer others.
For a long time, I thought the goal was to immerse myself in "pure" science; to focus on the facts, be objective, and dismiss the rest as irrelevant. That never felt quite right to me, but I felt pressure to fit myself into this box. It took me a few years, but I've come to realize that reducing life to objectivities doesn't make it easier to figure out, it takes away perspective and flattens things to become 2-dimensional.
But the thing is, life is complicated, people are 3-dimensional, and that means they don't travel in straight lines. My extracurriculars helped me to expand my own identity, and the diverse classes I've taken in university have helped me broaden my perspective. I've learned that every curve in our paths brings us closer to where we need to be, and that it's okay to chart a course in life that zig zags and takes all sorts of turns.